Electronics Sector Skills Council of India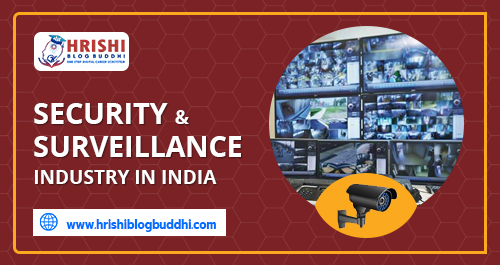 Security and surveillance industry in india
The market for security surveillance is expanding. By providing various more technical solutions, such as alarms, access control devices, and video surveillance, technology plays a vital role in strengthening security and surveillance capabilities. The video surveillance industry is expected to be worth $62.6 billion in 2023, with infrastructure applications accounting for more than 36% of the whole market.
Security and Surveillance Industry Smart home devices
A smart home is one in which interconnected electronics and appliances perform certain tasks in order to save money, time, and energy. A smart home can incorporate the security alarm into a larger system that can perform additional tasks such as limiting exits or offering Internet access to surveillance feeds. By 2023, the global smart home security industry is expected to reach more than 21 billion dollars. The most typical home security products are security cameras and video doorbells. The smart doorbell industry is now dominated by Amazon's Ring doorbell and Google's Nest doorbell.
Connected cameras and doorbells are typically designed to integrate into a specific smart home ecosystem and can generate continuous money for the manufacturer in the form of a subscription charge for access to recorded recordings.
Security and Surveillance Industry- Cyber Cell
The practise of managing access to information is referred to as information security. The global market for information security technologies is expected to be worth around $175 billion by 2024. New markets, such as big data or the internet of things, are shaping security trends, according to analysts (IoT). One outcome of this has been a trend toward managed security services, which has resulted in overall market growth for security equipment.
In India, the surveillance sector has grown to a market size of $841 million and is growing at a fantastic 27.16 percent compound annual growth rate (CAGR) (Compounded Annual Growth Rate). The growing digitization and rising deployment of IP-based surveillance systems are predicted to accelerate this market growth and nearly triple its present market size to $2.4 billion by 2020.
Effective Security and Surveillance: The Factors Driving Market Growth in Security and Surveillance
Recent advancements in surveillance, security, and network solutions have been the primary driver of business growth, gradually lowering the costs of specialised products while enhancing their overall efficacy. Furthermore, such developments have reduced the cost of deploying monitoring systems within a facility. For example, 360-degree video capture technology has allowed us to replace three to four PTZ (pan-tilt-zoom) devices or ordinary CCTV cameras, resulting in significant cost savings. However, this isn't their sole benefit.
In addition, unlike PTZ cameras, which send three to four simultaneous video streams, these devices only broadcast a single video feed. It also cuts down on post-deployment costs because this single feed requires less network bandwidth and storage space. And it's all done while removing blind areas. But what exactly are blind spots, and how do they affect security?
More information about 360-degree view technology can be found here
For the uninitiated, traditional analog-based PTZ cameras have a restricted field of view, or the area that can be efficiently monitored by a single device. This causes monitoring to have blind spots, requiring an operator to pan, tilt, or zoom a device to achieve the appropriate view. However, using a previously recorded security feed, it is not possible to access these blind spots during retrospective analysis. Furthermore, these streams are only accessible through the in-house video walls and not remotely. As a result, the effectiveness of such devices is limited.
Artificial intelligence (AI)
Another benefit of network cameras is that they can take advantage of advanced technology like video analytics and artificial intelligence. Video analytics aids in the identification of a specific use case within a live (or recorded) video feed. For different settings, these use cases may alter. For example, hospitality businesses use it to identify threats and threat agents such as aggressive behaviour, vandalism, fire hazards, theft, and so on. The education sector uses it to analyse staff performance as well as to improve student engagement. The traffic department uses it to enforce the law and promote safe driving habits, and so on. When a use case is detected, such as a security incident in a hotel or the absence of a teacher in a classroom, a video analytics-enabled surveillance system sends an alert to the affected department (or designated employees), coupled with a recording of the occurrence and a live security feed. As a result, the designated authority can take the best possible action in light of the threat/development and current ground realities. Artificial Intelligence, or more precisely Machine Learning, assists in the creation of novel use cases without the need for external programming. This allows for a more effective, proactive, and efficient surveillance and security regime.
This technique has allowed us to overcome resource constraints as well as human-related errors and omissions, which can throw a premises' security into a tizzy despite the use of the most advanced surveillance technologies. It also addresses security personnel's 'insider danger,' as the job of security officials and guards has been found to be suspicious and often unscrupulous on numerous occasions.
Another element driving the expansion of surveillance systems in India is the desire for more effective resource distribution. India as a country is working on ambitious and forward-thinking programmes like the Smart Cities Mission, which aims to eliminate infrastructural bottlenecks, minimise friction in operations, and promote a healthy urban environment. Integrating the Aadhaar database with these surveillance systems might significantly reduce crime by identifying absconding offenders (leading in a future arrest) or a habitual criminal offender, and closely monitoring his or her movement without intruding on his or her privacy. It can also aid city planning by assisting in the understanding of city movement and the development of infrastructure projects in accordance.
With a steady growth observed in the security and surveillance companies you might think of going into this sector to secure your future or are you still confused with what to choose? MyCareerGurukul is your one stop destination to explore all the career options you have and decide on the appropriate career choice for yourself. 
There will be expert counsellors and mentors to guide you throughout and explore your passion and skills. MyCareerGurukul is a one-of-a-kind platform that helps students discover the right career path at the right time, with the necessary coaching and mentorship to help them design their careers successfully. Its headquarters are at Vasai West, Mumbai North.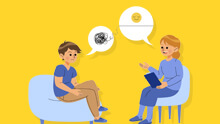 Take Career FREE Counselling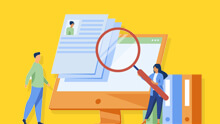 Looking for the right job??
Didn't find the right info?? Looking for a specific topics??