Electronic Sector Skill Council Of India
In Store Demonstrator Jobs- Marketing and Sales
Demonstrators must first become familiar with the object they will be showing, including all of its features, benefits, and unique selling aspects.
In-store Customers are often drawn to demonstration areas by the use of a microphone, and demonstrators must be ready to answer all types of queries about the product.
Throughout the day, there may be regular demonstrations involving the delivery of free samples, promotional literature, and discount vouchers.
Demonstrators are in charge of maintaining the demonstration area neat and tidy throughout the day, as well as packing up at the end of the day. You'll almost always need to keep track of what you've done, such as how many customers you've approached, how many goods you've sold, or how many discount coupons you've handed out. You might also be requested to keep track of why clients didn't sample or buy the goods.
Some people are in charge of their own stock management. Customers pay you and you offer them change on occasion. Traveling to different retail establishments and putting up the display area is a typical part of the job.
Demonstrators may be required to dress in a uniform or promotional attire. You might be working from a stall or a mobile trailer directly outside a store or supermarket at times.
Job description for product demonstrator
Key competencies- In Store Demonstrator
Salary- In Store Demonstrator
| | |
| --- | --- |
| Experience-wise | Salary  |
| For freshers  | INR 8,000 to INR 10,000 per month  |
| For experienced candidates (2 years) | INR 10,000 to INR 12,000 per month |
Top recruiting sectors- In Store Demonstrator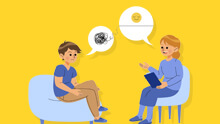 Take Career FREE Counselling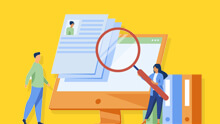 Looking for the right job??
Didn't find the right info?? Looking for a specific topics??