How to build a career as a Loan Approval Manager in the Retail Asset Management Centre?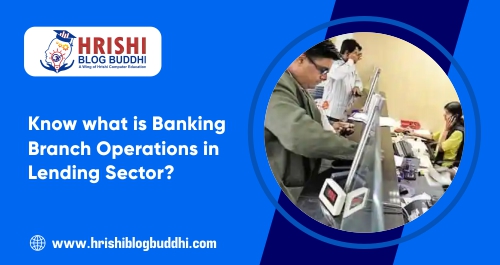 Availing of a loan isn't however simple as it seemed to be before. It's anything but a long and a confounded cycle for many individuals. The individual who checks all the eligibilities and goes through the overall process is called a Loan Approval Manager. 
Wish to become a Loan Approval Manager?
If yes then read the blog till the bottom. 
Let's start with known types of loan manages.
What is Loan Approval Manager Job Description?
The loan Approval Manager is responsible for overseeing the company's lending process, from examining the client's loan worthiness to approving or rejecting loan requests. Their jobs involve compiling the loan application file, performing preliminary checks, approving loans, and submitting suggestions for loans beyond their limits for further processing.
Other Types of a Loan Manager
This loan manager is in charge of different tasks involving sales expansion, enhancement into new international markets, improved financing terms, decrement in bad debt reserves, increase in sales and profits, and improved lender relationship.
This job profile involves the utilization of letters and phone calls to contact delinquent customers. Consumer Credit Manager monitors the business financial collection department. Also, supervise the staff to confirm all finance owed to the company is billed and received correctly and on time.
Construction Loan Manager
These loan managers establish figures for the amount of credit they're needed to extend and define the parameters or circumstances. Also needs customers to pay a part of the amount due in the loan. Construction Loan Manager prepares documentation involving credit applications, sales agreements, contracts, purchase orders, bills of lading, delivery receipts, invoices, correspondence, and many more.
Job Responsibilities of Loan Approval Manager
How to build a career as a Loan Approval Manager?
To become a Loan Approval Manager you must have a bachelor's degree in accounting, business administration, finance, or a similar field.
Proven work experience as a loan manager.
Having a certificate in your field/job profile always enhances your value at work. Also helps to gain higher level post. Similarly to become Loan Approval Manager there are several certificated available which increase your value at work.
CLC – Consumer Lending Certification 

CCRA – Certified Credit and Risk Analyst 

CBA – Credit Business Associate
Such certifications provide training for consumer lending decisions and making sense of each step by covering the application process, financial statement analysis, credit analysis, loan structure, compliance, documentation procedures, and closing.
Let's find out what IT skills and Non-IT Skills a Loan Approval Manager needs in order to be successful in the workplace.
This skill involves the processing of offering help to all the customers answering questions, solving problems, and serving excellent service. You need to build strong connections with the customers/ clients so that they keep coming back for more business.
It is very obvious loan manager work with the figures and it is crucial to understand and study the data behind the figures. Their work also involves the search for trends and clues to the future.
Independent Thinking Skills
In this job profile, it is crucial to be capable to base decisions on facts instead of the attitudes of others toward a specific client.
You often have to take an array of pieces of information to craft a decision that will benefit the company rather than expose it to unnecessary risk. Being people-oriented and having a true interest in working with people can permit you to balance risk with opportunities.
What is the Job Schedule and Environment for Loan Approval Manager?
The work is performed inside a conventional office setting. Their activities incorporate expanded times of sitting. Usually, work 6 days a week and 9 to 10 hours every day. This not similar for everyone as it may vary from company to company. There is no shift system available for this job profile. During the end of tax months or financial years, time pressure increases.
What Salary Package you can Expect in this Occupation?
Loan Approval Manager expected to earn RS.20,000 to RS.40,000 per month. This may vary from company to company, job location, and most importantly based on work experience.