Know what are the key skills needed to become an Equity dealer?
Each market is a gathering point of purchasers and merchants. Markets are about transactions where someone purchases, someone sells. In the equity market, trading continues to occur at an extraordinary speed. Consistently, thousands of crores worth of values are executed in the value market in India.

Interested in Equity market transactions?

Want to make a career as an Equity Dealer?

The first thing it is important to know about the occupation and what it takes to become a successful equity dealer.

In this blog, you will get every important aspect relevant to Equity Dealer Job Profile. Let's get into it…
What is Equity Dealer Job Description?
An Equity Dealer Means an individual who participates in the advice, buying, and selling of company stocks, bonds, commodities, and mutual funds on the equity market. Their work is similar to people who invest in the debt capital markets, where equity dealer invests in the equity capital markets and exchanges their money for company stocks instead of bonds. Provide recommendations to their clients, which can consist of individual money managers, pension funds, government agencies, or corporations.
What are the Job Responsibility and Duties of the Equity Dealer?
Eligibility to become Equity Dealer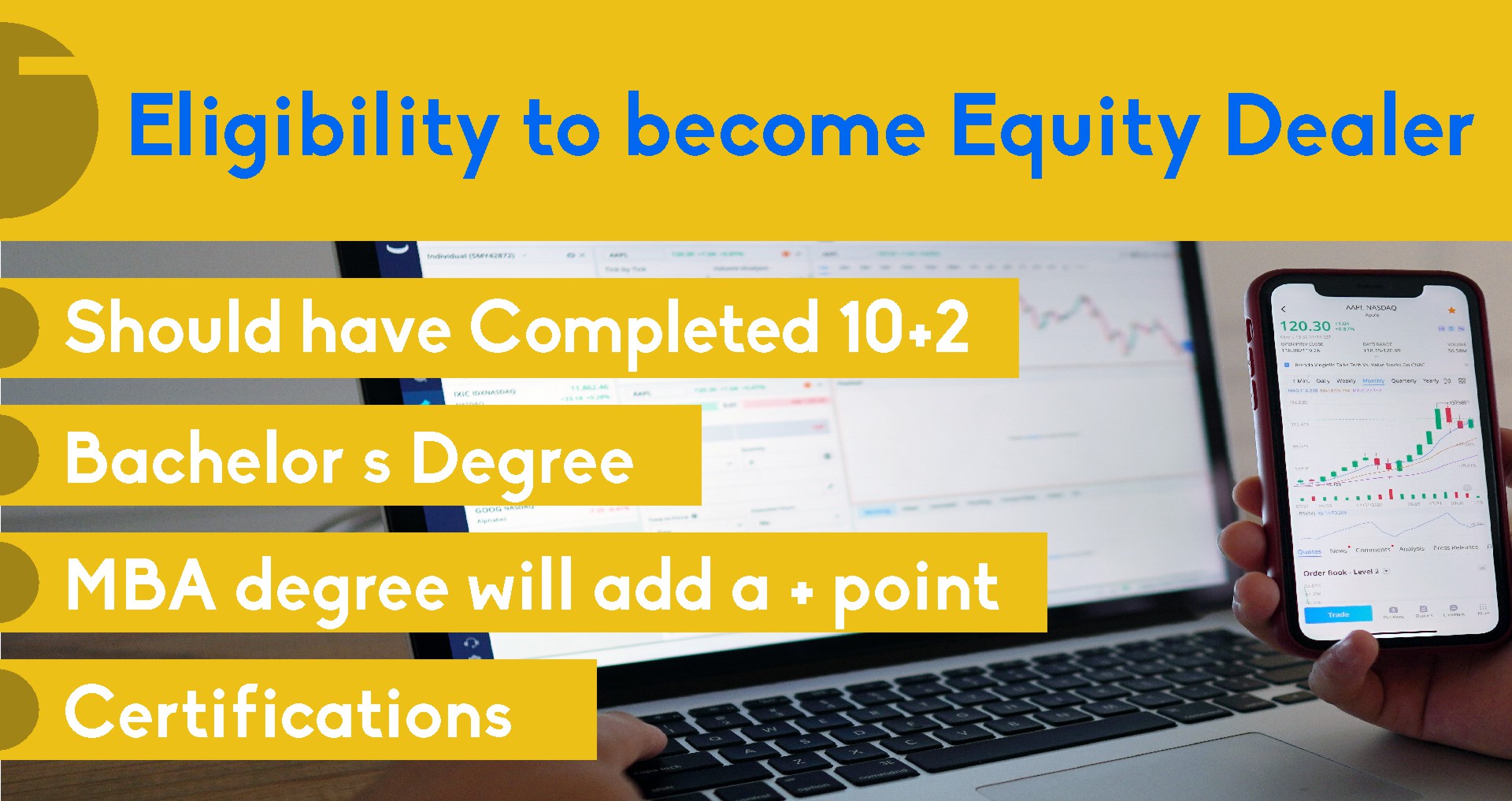 To become a successful equity dealer you need to pass 10+2 and a bachelor's degree in a related field of studies, such as finance, economics, or business.

A post-graduate (MBA) degree may also put you at an advantage.
NSE Academy: NSE Academy Certification in Financial Markets (NCFM)
BSE Academy: BSE Academy Certification on Financial Market (BCFM)
Nifty Trading Academy (NTA): Provides Intraday Trading Course (New Trend Decider Course) Advance Technical Analysis Course Pure Profit Course with Software
National Institute of Financial Market (NIFM): Provides Post Graduate Diploma in Financial Management Post-Graduation Diploma in Research Analyst NIFM Certification Preparation Module NIFM Certified Smart Investor NIFM Certified Technical Analyst
National Institute of Securities Market (NISM) Certifications
Skills needed to become an Equity Trader
Equity Dealer Job Profile requires some Technical Skills as well as Non- Technical Skills to succeed in the profession.
IT skills play an extremely important role in an equity dealer's job.
You must be confident with trading-related technology tools.
Must have knowledge of portfolio accounting programs, trading platforms, and other software.
To deal with trading, having the ability to do quality research and solid market analysis is fundamental. Research enables to accurately determine the likely impact of that information on a particular market.
Analytical skills are vital because they enable a trader to better understand, identify, and utilize trends. Doing analysis enables you to ultimately make the wisest and most profitable trades.
You must be both patients and disciplined in order to stick with work, especially on days when profit is almost zero. Always wait until the market begins to make a truly significant move before entering and risking his hard-earned money.
Your trading journal keeps and manages a record of each and every trade as it happens. It includes entry points and your reasons for buying or selling as well as loss order and take-profit order, etc. So regularly reading back through it serves as one of the quickest and easiest ways to identify what is right and where you are going wrong.
They need to think strategically and make decisions. Also should have an appetite for risk-taking and understand how and when to manage risk.
Job Environment and Schedule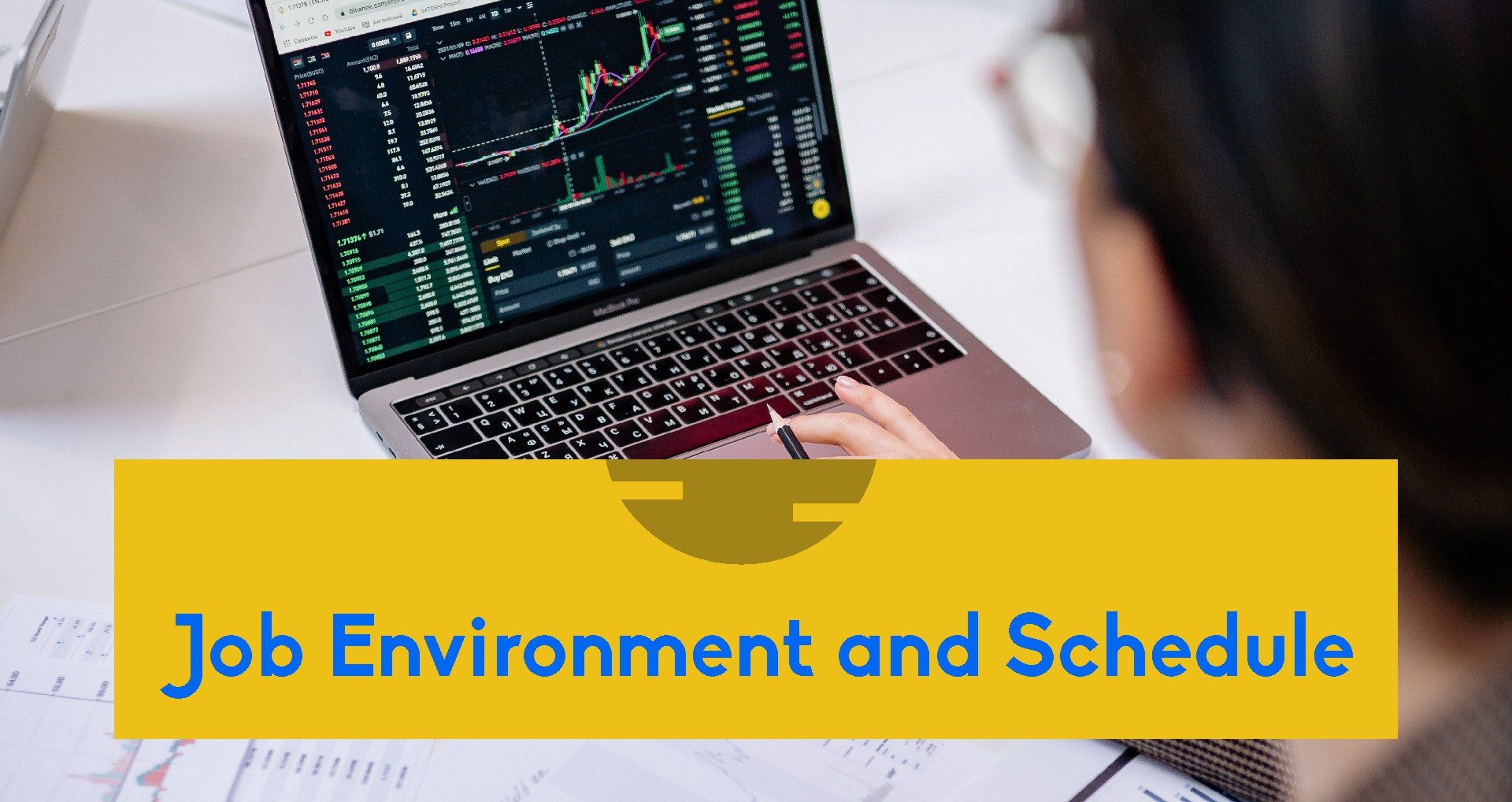 Equity dealer's working time generally depends on the stock market operating hours. Usually, they work for long hours under stressful conditions due to dealing with fast-changing conditions and transactions. If they focusing on international investment then they have to work 24 hours financial conditions.

In this occupation, a junior equity dealer may work a standard day shift, at the same time a senior trader with supervisory responsibilities often works late nights or early mornings. Business hours and administrative duties also may affect their working schedule.
What is the Salary Package for Equity Dealer?
Their total compensation involves wages as well as cash and stock bonuses. Their remuneration also may be affected by economic trends, stock market returns, and performance. Equity dealers working in a company get an average salary ranging from Rs.20000-40000 per months
How Equity Dealer can get Career Advancement?
If you perform adequately, you may move to a higher position. Equity Dealer Career Growth also depends on pursuing an advanced degree, like a master's or a doctorate in economics or financial analysis. Equity Dealer Career Growth may move to a senior role, such as managing director for equity sales, headstock trader, or senior equity trader, in two to five years.
Becoming a successful Equity Dealer isn't easy, but it is possible and well worth the effort. If you begin working in that direction today, rather than putting it off until tomorrow, then you're one day closer to building your financial dreams a reality.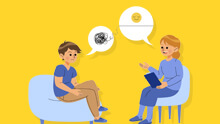 Take Free Career Counselling