UI Development Course Online
About UI Development Course Online
The UI Development Course takes a design-centric approach to user interface and user experience design, providing practical, skill-based training that is concentrated on visual communications rather than marketing or programming alone. From user research to establishing a project's strategy, scope, and information architecture, to generating sitemaps and wireframes, this four-course sequence will outline and demonstrate all steps of the UI/UX development process.You'll learn about current user interface design best practises and conventions, as well as how to use them to create successful and compelling web or mobile app experiences.
Although user interface and user experience design are in high demand, the skills and knowledge you'll gain in this UI Development Course can be used to a variety of careers, including marketing, web design, and human-computer interaction.
Here is your opportunity to learn UI Development along with their application on industry level projects. Get started with your programming journey with our UI Development Course Online. 
HRISHI ONLINE BUDDHI UI Development Training Course will teach you all of the fundamentals of UI Development from the basics to the industry-level projects. By the end of the UI Development Course, you will be able to code for web development successfully and also test your concepts. 
The UI Development Course has been designed in such a way that the candidates are able to learn from scratch to all the way up. By the end of this UI Development Course, you will be learning to: 
Create engaging, interactive HTML5-based Responsive web designs and motion graphics that can be viewed on any device, including smartphones, tablets, and desktop computers.

Projects to Practice in Real Time

Obtain an official certification.
Enroll for the UI Development Course today and avail up to 50% off on the course. Visit our website to register for the UI Development Course Online.
What is UI Development Course Online
UI stands for User Interface, and UI designers use front end technology to bring concepts and ideas to life.
It is critical to have UI development ready to go before beginning any website design and development process.
It is necessary to have the following skills in order to build better user interfaces.
Knowledge with a variety of frameworks, including HTML, Bootstrap, JavaScript, and others.

It is necessary to comprehend the company objectives as well as the design intentions.
The primary responsibility of a UI developer is to design and implement a software interface that incorporates both user and business needs while working within technological limits.
Features of UI Development Course- Training and Certification
Candidates with a solid understanding of UI Development have numerous Career Options. If you're new to the world of web development, you've come to the perfect spot. We'll look at the many options open to someone with the necessary programming language skills who wants to work in user interface development. Here are some of the features that will help applicants in the User Interface Development field.
The UI Development Course can be finished in as little as 24 hours. In recorded video sessions, our expert mentors will instruct our expert mentors. From the ground up, you'll learn programming languages and how to use them in front-end and back-end applications.
Candidates will be able to take the UI Development Training in Hindi to ensure that they fully comprehend all of the topics.
Doubt clearing classes will be held once a week to allow applicants to clear up any leftover doubts and proceed with the UI Development course without difficulty.
After completing the UI Development Course Online, candidates will earn an ISO Certification, which will help them stand out during interviews and employment.
Candidates will have lifetime access to the courses in which they have enrolled, allowing them to return and refer to the modules if they become stuck.
UI Development Course Certifications
Candidates who complete the UI Development Course Online successfully will be awarded an ISO Approved Certificate, which will help them stand out during placements and recruitment.
At the end of the course, candidates will earn a UI Development Training Certificate. No certificate will be granted if the candidates are unable to complete the course.
Why opt for the UI Development Course Online ?
So you're thinking about pursuing a career as a UI Developer. You've done your research on what a User Interface (UI) Developer performs and know what abilities are required. It sounds like an intriguing career path, but you're not sure if it's the best option for you. Is it true that UI Developers are in high demand?
Before you decide to pursue a career as a UI Developer, you should gain a better understanding of the field. 
If you're thinking about pursuing a career in UI design, you're probably curious about the industry's job stability. While it's tough to put a precise figure on it, "UI Development" is ranked third among the 19 most in-demand digital creative talent for 2019. Surprisingly, "Digital Product Designer"—a profession that also includes user interface design—is at the top of the list.
With such a popular demand, UI Development is definitely a course to opt for.
Career Prospects for UI Developer
To obtain a competitive advantage in the increasingly digital world, a record number of organisations will introduce new computer systems and web-based apps through 2020 and beyond. UI developers will be in high demand in all of these areas, including online, software, and mobile app development.
With less than a year of experience, an entry-level UI Developer can expect to earn an average total compensation of $252,573. (including tips, bonus, and overtime pay). An early career UI Developer with 1-4 years of experience makes an average total salary of $424,933. The average total income for a mid-career UI Developer with 5-9 years of experience is $762,583. An experienced UI Developer with 10-19 years of experience gets an average total salary of $1,038,378.
Highlights of UI Development Training
Learning with us will help candidates in a variety of ways. One of the most comprehensive UI Development courses available online is offered by us.
If you want to learn more about UI development, HRISHI ONLINE BIDDHI has you covered with our UI Development bundle course and career counselling. This UI Development course, taught by experts in the field, will assist you in taking the next step toward a career in software development. Enroll today to take advantage of all of the benefits as well as great UI Development course discounts.
ISO 9001:2015 Certified NO:1 Platform to LEARN, EXCEL, and CERTIFY ONLINE with over 17+ years of experience in leading OFFLINE and professional training programs, academic coaching, training, and workshops for various technologies as well as Government-funded courses and projects. Hrishi Computer Education has not only aided & certified over 35,000+ students but has also enhanced their career prospects.
To encourage the continuity of education for several students at home Hrishi Computer Education has a digital learning program – HRISHI ONLINE BUDDHI.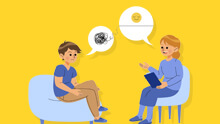 Take Career FREE Counselling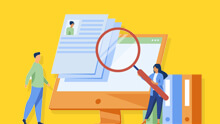 Looking For The Right Job??