Basics of Blogging Course
Best Blogging Course Online for Beginners
Are you looking for the best blogging course online to start of as a blogger?
This guide is designed just for newcomers. I'll walk you through each stage, with plenty of videos, notes and productive assignments to help you understand everything. We will help you throughout your blogging journey to help you learn and grow. 
Starting a blog can be frightening and overwhelming. This basics of blogging course is for beginners and will show you how to start blogging with only the most basic computer abilities. 
Here is your opportunity to learn and excel in a Blogging Course in Hindi. Get started with your blogging journey with our Basics of Blogging Course Online. 
HRISHI ONLINE BUDDHI Basics of Blogging Course Online will teach you all of the fundamentals of Blogging from the ground up and also help you successfully build your own website domain. You can start writing your blog today and also know how to monetize it. 
Every topic in this course is described with example programmes to help you grasp the concepts better. There are many practical examples in this course, and you will learn the course by practising the code as you progress through it.
By the end of this Blogging Course in Hindi you will be able to:
Successfully create a blog which can help you grow your business.

Create a quality blog which is as per the analytics and also reach out to the audience for their benefits 

Know about SEO and how to optimise your blog according to the same.
Enroll for the Basics of Blogging Course Online today and avail up to 50% off on the course. Visit our website to register for the Basics of Blogging Course Online.
Features of Basics of Blogging Course Online Training and Certification
Blogging can be a full time passion for some people while a side hustle for the others. 
You will develop a blog site with a home page and an initial blog post using WordPress, a free content management system, by the end of this assignment. You'll be able to make a business blog that looks and feels like a website, replete with e-commerce plugin possibilities. You'll have a virtual place where you can show off your company to customers who wish to stay in touch. Here are some of the features which will benefit the candidates in the Basics of Blogging Course:
 The Basics of Blogging Course takes 4 hours to finish. In recorded video sessions, our qualified mentors will train you. You will learn all there is to know about WordPress, including how to create your own domain.
Candidates will be able to take the Basics of Blogging Course Online Training in Hindi so that they can comprehend all of the themes without any language barriers.
Doubt-clearing workshops will be held once a week so that applicants can get answers to any outstanding queries and continue with the course without difficulty.
After completing the Basics of Blogging Course, candidates will earn an ISO Certification, which will set your resume apart from other applicants for interviews and recruitment.
Candidates will have unlimited access to the courses in which they have enrolled, allowing them to return and refer to the modules if they become stuck.
Basics of Blogging Course Certifications
Candidates who complete the Basics of Blogging Course Online successfully will be awarded an ISO Approved Certificate, which will help them stand out during placements and recruitment.
At the end of the course, candidates will obtain this Basics of Blogging Course Online Training Certificate. 
No certificate will be granted if the candidates are unable to complete the course.
Why opt for the Basics of Blogging Course Online?
Blogging has become one of the most popular kinds of writing in today's world. Journalism, marketing, business, entrepreneurship, and artistic self-expression are all functions of blogging.
Blogging may appear to you as a fad, pastime, or passion at best, and this perception may make you hesitant to pursue it. There are, however, a slew of compelling reasons to start a blog.  
To begin with, blogs are popular because they are simple to use.
Blogging makes it easy to establish your personal or professional brand's internet presence. By frequently generating content, you can establish yourself as an expert in an online field or on a certain issue.
Second, because search engines like Google, Bing, and Yahoo value unique content, blogging works incredibly well as a search engine optimization strategy for web designers and entrepreneurs.
Finally, it is one of the most cost-effective and efficient ways to promote your services and products. By bringing visits to your site, blogs can be a terrific method to build your online store.
Career Prospects for Basics of Blogging Course
People of various ages, nationalities, and genders are encouraged to blog. To communicate the issue and entertain people through it, all you need is a basic understanding of technology and decent writing skills. As a result, blogging is the sole job that people of all ages can undertake.
Because of the growing population, every country's work opportunities are dwindling. Unemployment and recession are afflicting the majority of countries around the world. Finding a source of money is a pressing need. This is a low-cost business opportunity. Blogging can earn you money and provide you a lot of exposure on the web. All you need now is a solid foundation. People who work full-time or run their own enterprises can make blogging a part-time career and earn additional money. Furthermore, blogging does not necessitate a significant financial investment. This is one of the most important advantages of it.
Highlights of Basics of Blogging Course Online
Candidates who wish to pursue the best Blogging Course Online for beginners, must enroll themselves today itself for our well-known designing course. Hrishi Online Buddhi got you covered. Here are some of the key highlights of our Basics of Blogging Course
If you are eager to learn Basics of Blogging Online, HRISHI ONLINE BUDDHI got you all covered with the course as well as career counselling which we are providing you with. Taught by industry experts this Basics of Blogging Course Online will help you get a step further to entering the marketing industry. Enroll in today and avail all the benefits along with great deals on the courses. 
ISO 9001:2015 Certified NO:1 Platform to LEARN, EXCEL, and CERTIFY ONLINE with over 17+ years of experience in leading OFFLINE and professional training programs, academic coaching, training, and workshops for various technologies as well as Government-funded courses and projects. Hrishi Computer Education has not only aided & certified over 35,000+ students but has also enhanced their career prospects.
To encourage the continuity of education for several students at home Hrishi Computer Education has a digital learning program – HRISHI ONLINE BUDDHI.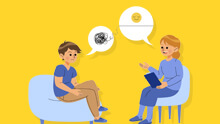 Take Career FREE Counselling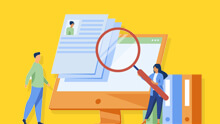 Looking For The Right Job??