5 Advantages of online learning VS traditional learning
What is the difference between Online Learning and Traditional Learning?
The debate between online learning vs traditional learning grows every year. Nowadays this Corona crisis made it even relevant, as employees in many countries were forced to work from home and students start learning from home. So immediately all the learning activities had to take place online. 
The primary difference is location. In traditional learning, individuals are required to travel to the training location, wherein online learning, training can be conducted from virtually anywhere in the world. 
Flexibility is another major difference. Online education typically has a more flexible timescale where offline learning is all about fixed periods.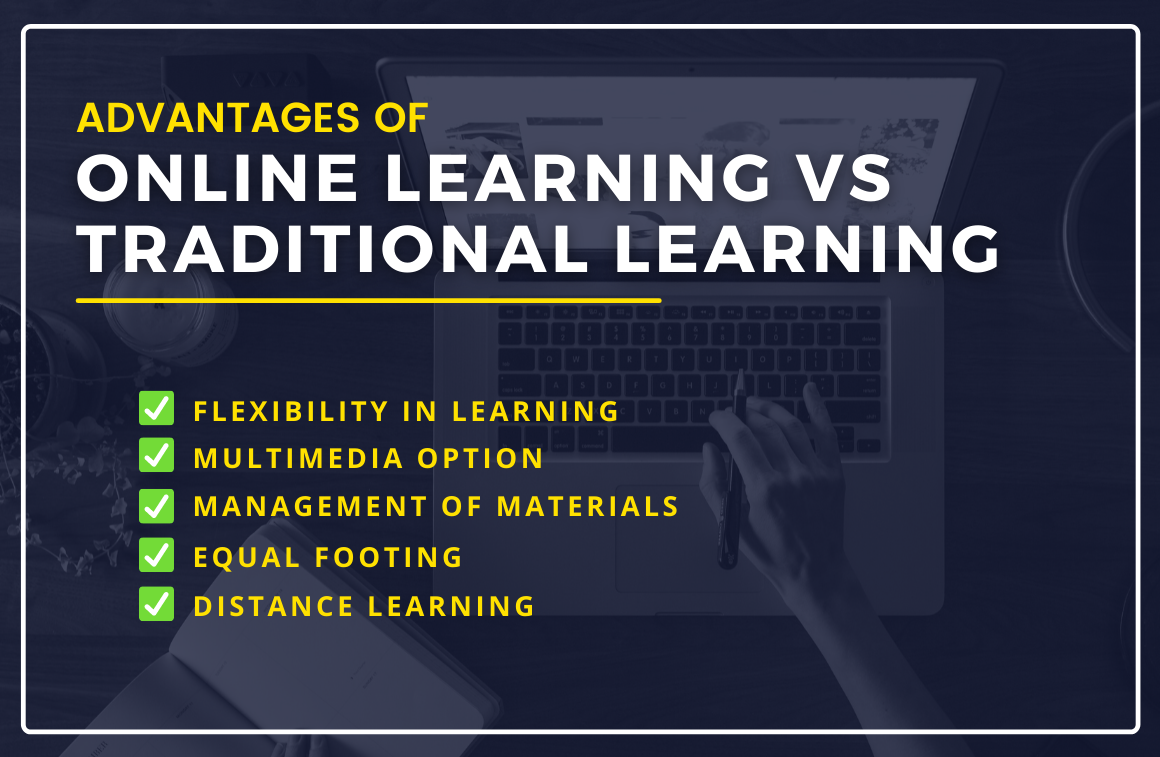 Advantages of Online Learning Vs Traditional Learning?
Online education is as effective as traditional schooling or we can say it is much better than traditional learning. Let's understand how online learning is better than traditional learning?
In the classroom or traditional learning requires the employee to undergo an extra commute, experience higher expenses, and can disturb the person's work schedule where online classes are less likely to do so. Even, a great portion of online learning course materials doesn't require the interaction of an instructor. Individuals who wish to learn online can take courses when and where they like, often on a smartphone and sometimes even when offline. 
In traditional training multimedia, is gets in use in the form of PowerPoint presentations and videos. But multimedia options in eLearning are truly vast, with videos, quizzes, and a ton of functionality that comes with a premade course. 
Assignments are scheduled and can be submitted online, and the learner can email the question to the instructors. Study material is served before classroom time and students can access it anytime anywhere. 
Equal footing is a distinct advantage of online classrooms as all learners are on an equal footing, which means everyone has an equal voice during class time. The instructor can easily handle those learners who tend to monopolize a face-to-face classroom setting by talking more loudly, interrupting, or asking unnecessary questions. 
Online classes enable multinational corporations to instruct their employees across borders simultaneously. Virtual classes can be conducted with learners in different countries in real-time. Individuals can even form online study groups to move their studies forward faster. 
How Online Learning Prepares You for Real-Life Learning?
As an online learner, you'll start adapting freely, which sets you up for the sort of learning you will probably experience in the work environment. Numerous jobs require intermittent training in an online format, just as some independent research to enhance new abilities in technology. With experience in the two respects, you can impress future employers with your capacity to learn and keep on developing while at work. Numerous online graduate finds that since they were at that point in the habit of learning and functioning as an understudy, they are more ready to keep on learning as a representative when the opportunity arrives.
3 Online Learning Takeaways to be drawn from the pandemic
Takeaway 1: Inclusivity Matters
While availability and inclusivity have long been imperative considerations for instructors, the pandemic has uncovered various neglected necessities and made new ones, and it's occupant upon the educational framework to address these difficulties head-on.
As trying as the pandemic has demonstrated for students, instructors, and guardians the same, if it brings about a more impartial and comprehensive future, it will have helped spike some long-overdue changes to the education framework.
Takeaway 2: Students should learn to divide, not suffer from the digital divide
However fundamentally significant as it seems to be for educators to harness different imaginative techniques to support students' engagement and make Online Learning as satisfying as could be expected, none of this issue if understudies don't have dependable access to PCs or internet connections.
This isn't simply a question of making distance learning more sensible; it's likewise crucial for understudies' drawn-out results, as research finds that understudies who don't have net connection perform more awful academically and are less inclined to proceed to go to school or college.
Takeaway 3: The Future is Hybrid
Developing pains aside, online learning isn't going anyplace. Certainly, the decrease of the pandemic will bring the arrival of in-person guidance. In any case, especially at the postsecondary level, numerous organizations won't have any desire to give up the advantages of online learning – including the separating of geographic barriers, more noteworthy comfort, and availability. 
Hope you understand which is better online classes or traditional classes?
Wish to learn online? How about learning from India's best Online Learning Platform? 
You must opt for courses from HRISHI ONLINE BUDDHI- No.1 Platform to Learn Online!
Why Hrishi Online Buddhi?
 At Hrishi Online Buddhi, you'll get: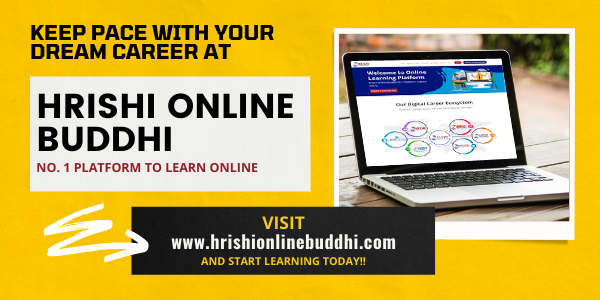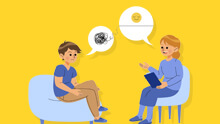 Take Career FREE Counselling
These days' Online Learning VS Traditional Learning is one of the most sought-after things on the web.  Online courses have become extremely popular. Currently, moreover 6 million students are registered in at least one online course. The major reason behind online learning popularity is more and more institutes and companies are serving courses online. And the other major reason is the COVID-19 pandemic. Due to safety majors, online learning is beneficial to compare to traditional learning. 
Still, confused why you should opt for Online Learning? 
No Worries!! In this blog, we'll discuss Online Learning VS Traditional Learning. At the end of this blog will introduce you to India's No. 1 Online Learning Platform Hrishi Online Buddhi. 
Let's dig deeper into the details.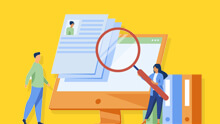 Looking For The Right Job??