Advertising Specialist Job Role, and Salary
An Advertising Specialist is a person who is tasked with managing and implementing advertising and marketing programs, product catalogues, external communications, and email marketing campaigns. Their work is to coordinate and guide the creative services, media strategy, and social media management functions of the company. They are an important part of an advertising agency as the juniors look up to them for orders and support.
The Advertisement and Marketing sector worldwide is growing rapidly and the career scope in this sector is also immense. Working as an Advertising Specialist is a great asset to any advertising and marketing agency as they are the ones who supervise the production of ad campaigns, and develop plans to increase sales for their clients' businesses
Do You Want to be an Advertising Specialist?
To build a career as an Advertising Specialist you need first to understand the Job profile and responsibility of the job
This blog gives you a detailed idea of what it is like to become an Advertising Specialist in the Marketing and Advertising Industry of India.
What is an Advertising Specialist's Job Description?
The Advertising Specialist is responsible for order entry, scheduling, and delivery of print, digital, and event campaigns. They are required to manage and implement advertising and marketing programs, product catalogues, external communications, and email campaigns and also coordinate and guide the creative services, media strategy, and social media management functions of the company. After the end of a quarter, half year or annually they might be required to submit reports to stakeholders. 
The primary objective of an Advertising specialist is to lead the advertising agency by creating and developing advertising campaigns and coordinating with clients. An advertising specialist needs to be good at pitching new accounts, managing different project accounts, and collaborating ideas with creative teams. To be successful in this job role they must specialize in a wide range of several advertising channels with television, radio, newspapers, magazines, and digital platforms, In addition, part of their task is to deliver custom-fit presentations to current and prospective clients in order to gain new business and drive revenue.
Assist the employees of the advertising agency in managing and advertising the marketing projects for clients

Develop, monitor and implement the advertising projects requested by clients.

Work with customers in analyzing product information, advertising history, needs, etc to provide the best marketing assistance

Work with the advertising supervisor in developing the strategies for project management and execution

Select  proper advertising mediums including direct mail, newspaper ads, online banners and email-marketing initiatives

Prepare sample advertisement program for review and approval

Work with sales, marketing and advertising team to develop product promotions

Review and approve sales strategies and advertising contracts as needed

Create product promotional plan, advertising techniques, and sales procedures

Manage and execute advertising projects

Evaluate advertising projects for marketing and sales effectiveness
The Advertising Specialist requires to have a Three year college degree with majoring in business, Marketing or finance preferred, such as a Bachelor of Commerce (B Com), Bachelor of Business Administration in Marketing (BBA), Bachelor of Mass Media (BMM) etc. 
If you want to have a good chance of working in a reputed organisation, A master's degree is recommendable, such as a Master of Commerce (M. Com) or MBA in Marketing or Advertisement. However, it is to be noted that a few years of prior experience in the industry are required for this job role.
Creativity:
one of the most important skills for an advertisement and marketing role is creativity All businesses are competing for customers in the online market and ensuring that the brand stands apart from the rest is down to creative branding hence, having creativity is essential for this sector. Creativity may come naturally, or the Specialist may simply have to work at it by seeking inspiration from the world around them.
       2. Teamwork skills:
Working in an organisation requires teamwork to a high degree. Having teamwork skills means your work life will be balanced and efficient as you would clash less often with your co-workers.
        3. IT and Computer Skills:
Computer skills are very necessary for today's day and age for any job. It is especially true for an Advertising Specialist as most of the task in marketing is done digitally may that be finding out data and information, processing it, analysing it or managing the said data. Digital marketing is a big part of today's world and one of the requirements for any Advertising Specialist.
4. Excellent communication and people skills:
They also need to have excellent communication and people skills in order to liaise with the clients about their requirements and inform the marketing managers and directors about marketing plans and any other creative ideas that they might have. They also need to bring in new clients if necessary and also they need to convey their plans and ideas to the Managers and CEOs or any other superior Managers.
The Advertising Specialists work with the sales and marketing teams and mostly in an office environment while some of them may even have their own personal office. They mostly sit behind a computer screen trying to come up with creative advertisement ideas and brainstorm marketing ideas with the Marketing Managers and the clients.
Some may even have to travel to meetings with clients and acquire new clients. Their Schedule is regular office hours which is somewhere between 9 to 5 but timings can vary considering various reasons.
The Average Salary for an Advertising Specialist in India can range somewhere between 2.5 Lakh to 12 lakh INR per annum.
The Amount may vary through different Organisations, and cities depending on workflow and workload.
Help the team design creative advertisement:
One of the responsibilities of a Specialist is to Assist the creative department in doing its job effectively and efficiently
Maintain Good Internal and External Relationships:
The Advertising Specialist must be able to communicate effectively so that people in the organisation, as well as the clients, are satisfied with their work.
Show Exceptional Teamwork:
Teamwork is something every professional must learn to be better in their field of expertise.
Coordinate with all the Department:
The Advertising Agency can only grow if all the departments are working together efficiently and The Advertising Specialist is responsible to ensure that.
Clicks per user: Clicks occur when your ad unit piques the interest of your chosen target audience and motivates them to take action. This is the total number of times your advertisement was clicked. When a person clicks on your link, they are usually transported to your landing page, where they may get additional information or take action.
Click-through rate: This is a percentage based on the number of clicks and impressions. A 1% click-through rate would be achieved if your ad generated 1000 impressions and 10 clicks. This KPI can be a useful tool for determining how relevant your advertisement is to your target audience. The CTR should be high if the optimization is for clicks, but it should be lower if the optimization is for impressions.
Return on investment: The most essential paid media indicator KPI for calculating return on investment attribution is the CPA, also known as cost per lead. It's commonly calculated by dividing the entire amount spent by the total number of conversions during the duration of a campaign. It can tell you how much it costs to obtain the average customer or email campaign registrant, depending on the campaign KPIs. The lower the number, of course, the better.
The Advertisement and Marketing sector worldwide is growing rapidly and the career scope in this sector is also immense. The pay is relatively high but if you can work your way to the top it can increase drastically and give you job satisfaction. If you feel that this is the perfect job for you, You should give it a go.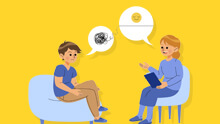 Take Free Career Counselling