Advertising Sales Manager Job Description, and Salary
The Advertising Sales Manager is one of the most if not the most important employee in the Advertising agency for bringing in clients. The Advertising Sales Manager's work primarily includes identifying, prioritising, pursuing and closing potential new consumers, ensuring that opportunities are maximized in order to facilitate the achievement of current and long-term sales profit and revenue plans. As having good clients, market share and profits are the long term goal of any business organisation that helps the said organisation to survive and thrive in the market it can be said that having a competent Advertising sales manager is very essential for the growth of the advertisement agency.
Sales managers help to set those revenue targets and plan the sales efforts that will support the sales team to achieve them as a result, many advertising and marketing agencies are always on the look out for good Advertising Sales managers. The Advertisement and Marketing sector worldwide is growing rapidly and the career scope in this sector is also immense.
Do You Want to be an Advertising Sales Manager?
To build a career as an Advertising Sales Manager you need first to understand the Job profile and responsibility of the job
This blog gives you a detailed idea of what it is like to become an Advertising Sales Manager in the Marketing and Advertising Industry of India.
What is an Advertising Sales Manager's Job Description?
The primary objective of any Advertising Sales Manager is to identify, prioritize, pursue and close potential new consumers, ensuring that opportunities are maximized in order to facilitate the achievement of current and long-term sales profit and revenue plans. Keeping this aside the Advertising sales manager also has to perform other tasks such as negotiation and external and internal communication for the purpose of ensuring that all opportunities to drive sales volume are capitalized on.
The Advertising Sales Manager has to handle all of the business's advertising campaigns from their conceptualization to their completion and they are tasked with driving the implementation of consumer plans across multiple products and teams. The advertising Sales Manager is required to manage the time efficiently to address deadlines and articulate the departmental values and vision as well as those of the overall business to junior advertising sales personnel working directly under their supervision.
The Advertising Sales Manager also plays a strategic role in the advertising sales department as they are responsible for planning, developing, and evaluating new consumer-driven advertising initiatives on a consistent basis.
Manage the sales team and help the sales strategy better

Sell advertisement space and time to the clients

Maintain good relationships with clients and make sure of continuous business growth

Coordinate with Sales Director to set correct pricing for advertisements

Ensure on-time delivery as well as the best quality of advertisements

Ensure timely advertising billing and payment are conducted for customers

Develop sales strategies to achieve the short and long term sales revenue goals

Review the sales processes and suggest improvements to the team

Communicate regularly with customers and management to discuss advertising project progress, status and issues if any

Develop innovative and creative ideas for a good sales pitch

Develop the advertisement budget and manage expenses within the budget

Prioritize customers based on future revenue potential

Determine new sales opportunities by studying the latest market trends

Create a brand image for clients' products or services.
The Advertising Sales Manager requires to have a Three year college degree with majoring in business, Marketing or finance preferred, such as a Bachelor of Commerce (B Com), Bachelor of Business Administration in Marketing (BBA), Bachelor of Mass Media (BMM) etc. 
If you want to have a good chance of working in a reputed organisation, A master's degree is recommendable, such as a Master of Commerce (M. Com) or MBA in Marketing or Advertisement. However, it is to be noted that about 2 to 3 years of prior experience are required for this job role.
Research and Analytic Skills: 
The Advertising Sales Manager plays a research role in the ad sales department for new advertising approaches that will lead to the capture of new markets as a result having good research and analytical skills are very important. In the same capacity, they also have to conduct analyses and evaluations of the existing advertising sales approaches and their effectiveness.
        2. Excellent communication and people skills:
They also need to have excellent communication and people skills in order to liaise with the clients about their requirements and inform the marketing managers and directors about marketing plans and any other creative ideas that they might have. They also need to bring in new clients if necessary and also they need to convey their plans and ideas to the Managers and CEOs or any other superior Managers. 
          3. IT and Computer Skills:
Computer skills are very necessary for today's day and age for any job. It is especially true for an Advertising Sales Manager as most of the task in marketing is done digitally may that be finding out data and information, processing it, analysing it or managing the said data. Digital marketing is a big part of today's world and one of the requirements for any Advertising Sales Manager.
           4 . Teamwork skills:
Working in an organisation requires teamwork to a high degree. Having teamwork skills means your work life will be balanced and efficient as you would clash less often with your co-workers.
It is most likely to be a desk job where you sit behind a computer screen trying to come up with creative advertisement ideas and brainstorm marketing ideas with the creative Managers, clients and directors.
However, it is not unheard of that the Advertising Sales Manager has to travel for a variety of reasons such as for meeting the clients, doing research etc.
The Work schedule is mostly 9 to 5 but the timings can vary due to various reasons.
The Average Salary for an Advertising Sales Manager in India can range somewhere between 8.5 Lakh to 26 lakh INR per annum.
The Amount may vary through different Organisations, and cities depending on workflow and workload.
Having good knowledge of sales and bringing in clients is of one the primary tasks.
They need to create a good advertisement budget that works for the client and the company and work within it.
Maintain Good Internal and External Relationships:
The Advertising Sales Manager must be able to communicate effectively so that people in the organisation, as well as the clients, are satisfied with their work.
Number of Onboarding and Demo Calls Per Month: The number of onboarding and/or demo calls completed by the sales team in a month is referred to as onboarding calls. This sales KPI is vital to track because onboarding and demo calls can be crucial in closing a contract.
Expansion and New MRR: After a deal is closed, churn and retention rates are critical sales KPIs to monitor. The churn rate reflects how today's sales teams are evolving. The task of many modern sales teams does not end after the deal is closed. Sales are partially responsible for keeping customers happy and preventing turnover.
Selling Price on the Average: The average selling price determines the average worth of each sale, allowing the sales team to assign a monetary value to each prospective opportunity. This measure can be applied to a product, a service, or even an entire market by sales teams.
The Advertisement and Marketing sector worldwide is growing rapidly and the career scope in this sector is also immense. The pay is relatively high and very much respected and can also give you job satisfaction by letting you show your creative side. If you feel that this is the perfect job for you, You should definitely give it a go.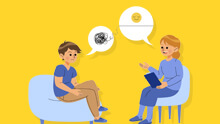 Take Free Career Counselling