Importance of Tally ERP9, Business Accounting, and Advanced Excel
Accounting is high in demand in the industry because it plays a vital role in our day-to-day life. It is the language of every business and is the basis of financial institutions. The industries face the problem of a lack of efficient and quality accountants as per their requirements.

What makes you a skilled accountant?

Accounting works with tools and software like Tally ERP9, Business Accounting, and Advanced Excel Spreadsheets. If you are good at these things, no one can stop you from becoming a skilled and professional accountant.

Want to be a Professional Accountant?

Here you go! In this blog, you will get a perfect mantra to get success in your Accounting Career
Importance of Accounting?
Accounting plays a significant role in running the business. It assists employees in tracking the flow of income and expenditures, ensures rules and regulation, and gives investors, management, and government measurable financial data that can be utilized in making business decisions.

There is immense importance of accounting to students as it serves skills and knowledge that can be applied to several industries. It is a fact that longer the businesses in the world, accountants will always be needed.

Let's understand the three primary factors of Accounting.
What are the Major factors of Accounting?
Why Becoming a Certified Tally Professional is Important?
It is a fact that accounting is one of the essential fields in any business organization.

Tally gives assurance of data that no external changes to the data can involve Tally.ERP9. The functionality of Tally. ERP9 might sound complicated, but as soon as you start your tally course, the complexity will quickly vanish.

The data is rare to get lost due to many reasons. The Tally software never disappoints. Even when the machine receives closed down suddenly due to some reasons, the information will be automatically saved.

The Tally.ERP9 software consists of assistance of easy data movement. Even the entered data is updated throughout the system, and it can be accessed from anywhere.

It enables you to check daily transactions to help you take steps towards profit. Tally assists the flow of all the organizations, small, medium, or large.

It comes up with remote access to promote the delivery of invoices without having access to transfer them from one place to another.

To file an organization's tax returns every month requires sorting data in GST flexible formats and Tally.ERP9 is GST-ready.

You can start making transactions as soon as you get a tally.ERP9 set up. The software provides the flexibility to develop different types of vouchers all the time.

So above are a few reasons for doing the Tally Certification Course. With this one can quickly get the jobs in the companies.
Without proper accounting, it would be challenging for a business to calculate profit and loss and other business transactions-related things. It is also necessary for or a company to fulfill its legal obligations and assert its legal rights.

Hence it is imperative to have professional accountants in the organizations.
How to become Professional Accountant?
The course includes five different courses:
We train students in accounting, payroll handling, budgeting, recording transactions, and generating reports and invoices in accounting. We tried to explain all the essential information that can be useful for your accounting career.

Gain Access to Multiple Placement Opportunities!!

To Enroll, visit https://www.hrishionlinebuddhi.com/p/diploma-business-accounting-bundle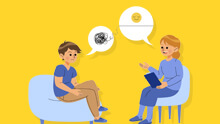 Take Career FREE Counselling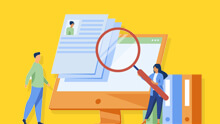 Looking For The Right Job??