Nowadays building a personal brand is more important. There is never been a better time to be a successful entrepreneur. Thanks to the internet and technology, as anyone with access to the internet and social media, can build an audience position themselves as an expert, and start attracting clients for their business. This exactly what a lot of people are doing that helps to build a personal brand.
As a freelancer or entrepreneur, you have competitors but as a personal brand, however, you don't. When an individual builds a personal brand, there is no real competition. It is obvious, there might be other people and companies serving similar products or services as you, but they are not you. In fact, there is no other individual in the world that is exactly like you.
This is why building a personal brand is so powerful and needful. When you build a personal brand, you immediately differentiate yourself from your competitors, as an individual, you are 100% unique.
Why every entrepreneur should build a personal brand?
Benefits of Building a Personal Brand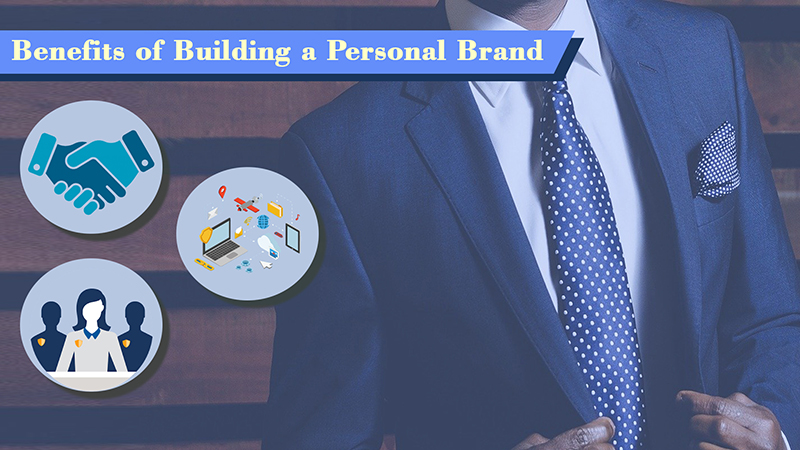 Trust and Power
Having a personal brand assists with building trust with your audience/ client, and position you as an authority and an ideal leader in your industry.
Assemble your Network
At the point when you have a personal brand that clearly articulates what your identity is, it makes it easier for other people and entrepreneurs to see value in connecting with you. You can utilize your personal brand to build your network, both online and offline as well as quickly and successfully.
Get Spotlight in Media
Having a personal brand makes it easier for you to pitch and be found by media as it is in constant search of specialists that can share their insights/ experiences with their audience.
Win more Clients
Building personal brand positions as an expert in a particular industry or niche that helps you to attract more of your ideal customers.
Make a Lasting Platform
After some time, your business will develop and may even start multiple businesses in different industries through the span of your career.
Tips for Developing Your Personal Brand
1. Figure out Who You Are?
To build a personal brand that accurately reflects your personal and professional identity figure out answers of the following questions:
In which areas of work do you excel?
What motivates you?
What projects have others had to help you with repeatedly?
Which roles seem to drain your energy?
2. Need to Determine What You Want to be known for?
Your personal brand is a roadmap of where you go, it is more than a reflection of who you are today. Understanding your existing skills and competencies, and your strengths and weaknesses as they relate to whichever industry or career you want to break into next.
Determining what you want to be known for can help you better determine what steps you need to take ahead.
3. Define Your Audience
Before you start crafting your personal brand, it is important to determine who you are trying to reach. Defining the audience makes it easier to craft your story because you'll better understand the type of story you need to tell.
4. Research your Desired Industry and follow the experts in it
Find out the leaders are in whatever field you are interested in, and don't just follow them, try to implement their way of working. Look for experts who are successful and examine what they are doing.
5. Grow Your Online Presence
One of the most important aspects of personal branding is making sure your online presence is engaging and attractive. Online presence is the perfect way to build your personal brand.
If you want to build your Online Presence then look no further than Profile Card- Brand your Identity Digitally. ProfileCard is a unified platform to build your personal brand hassle-free without any technical knowledge to create your digital presence effortlessly.
New Ways to stand out with Spotlight Features of using a ProfileCard that it is a ready-made web design template, variety of templets to choose, serves Add-ons consist predefined social media integration, and mainly it provides SEO Optimized profiles that help to rank high on search engines.
For more details visit Learn more: www.yourprofilecard.com
To build your Personal branding, create your Online Presence today!!