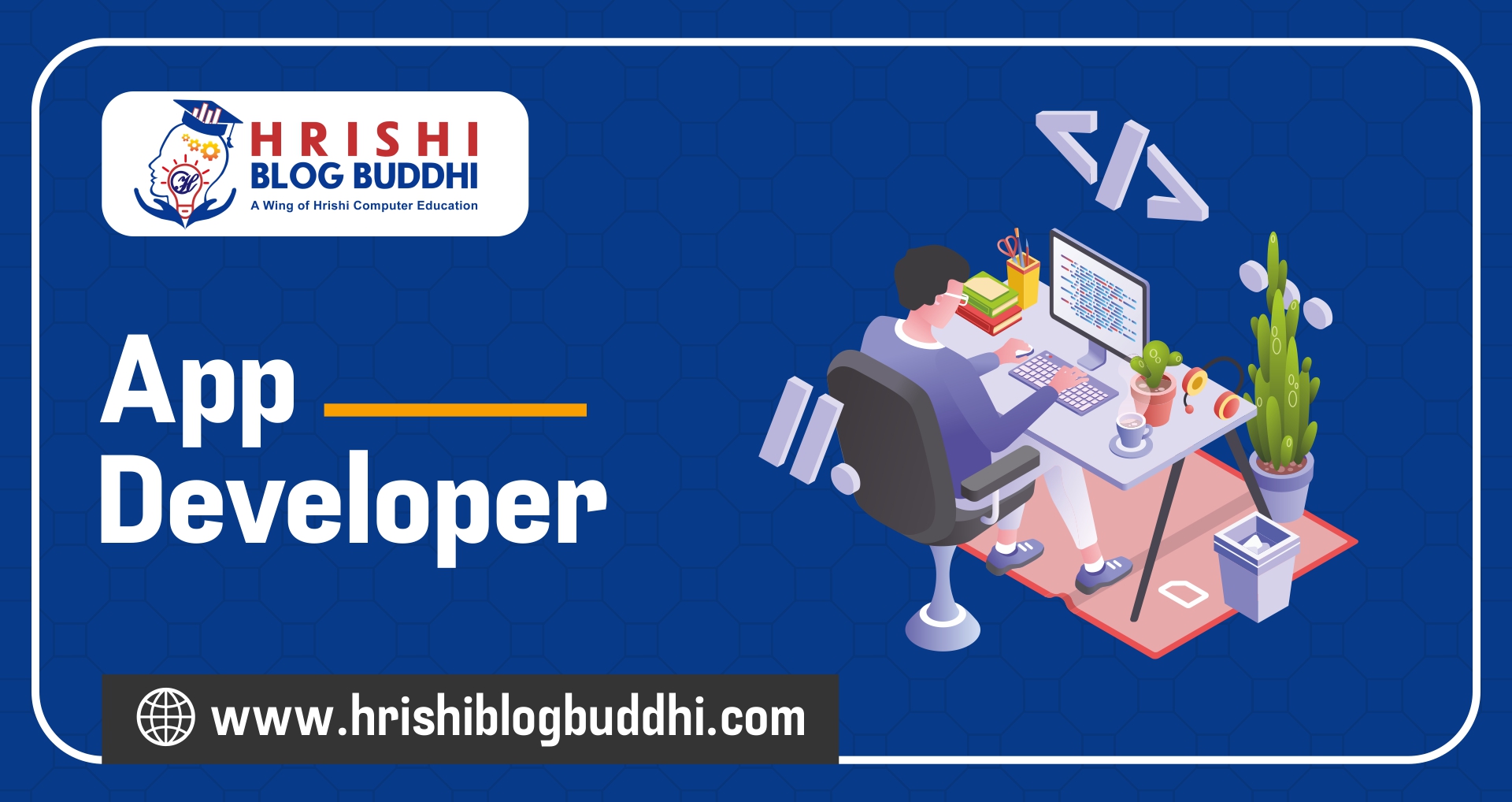 In today's world of technology, there are numerous employment options. It's because the technology and information technology industries are booming. App developer, engineer, data scientist, and many other professional options are available. However, the app developer is the most well-known. In this article, we'll talk about app developers.
Professional developers that create programs for operating systems or devices are known as application developers. To work as an application developer, you'll normally need a four-year bachelor's degree in computer science or a related profession. The application developer is a specialized member of a software development team. They collaborate to design, develop, deploy, and update apps for a variety of audiences relevant to enterprise enterprises.
Developers must also be creative and detail-oriented, with strong problem-solving, analytical, and communication skills. Testing, debugging, and polishing software are all part of the mobile developer's job description. They usually work in groups and create apps that meet the needs of their clients.
App developer requirements
To become an app developer, first, you need to pass the 12th class with a minimum passing percentage. You can choose any stream but the science stream is preferable. In addition, you should need to have a bachelor's degree in computer science or a related field. The aspirant can also know programming and other languages. These IT skills are explained in the further article. Furthermore, an aspirant can also pursue a master's degree in computer science or a related field. These are the basic requirements to become an app developer.
But, you also need some soft skills to become an app developer. The following are some unique skills that an app developer should develop-
Analytical Skills –

Recognizing consumer needs and developing innovative solutions to meet those demands.

Communication –

The developer can convey ideas to coders, coworkers, and management clearly and concisely. They must be able to communicate verbally as well as in writing.

Problem-solving-

  As a mobile developer, resolving issues with applications on the Android or iOS platforms is an important aspect of your profession.

Teamwork –

Working effectively with others as part of a large group of developers.

Creativity

– As a mobile developer, you must be able to think beyond the box to create user-friendly applications.
Attention to Detail – He should be capable of ensuring that all components of an application work together.
IT Certifications skills for an App Developer
An app developer should have enough knowledge about programming languages and technical skills. The following is the list of some IT Certification skills for app developer course–
Java and XML-

These are the most common languages for developing Android apps. To develop apps, you'll need to know these languages.

XCode

– Xcode makes writing apps for iOS devices simple.

Handle data and notifications

– You'll need to store, update, and erase data on an Android device while designing an Android app. You'll need to save information on the user's device locally.

Cyber Security-

Allow enough time to understand how to create apps that are secure and encrypted.

JavaScript-

The most recent JavaScript frameworks provide developers with the tools they need to quickly construct native mobile apps.

UI Design-

Building a high-quality user interface is one of the most critical aspects of mobile app development. As a result, an app developer should be familiar with UI design.
Internet of Things (IoT)- Developers of mobile apps should learn how to integrate their apps with other internet-connected devices.
App developer Eligibility
Please provide a valid CSV file.
How to become an App developer
The following are the steps that will help you to pursue a mobile app developer course–
Choose the platform

Get the required training and education

Masters the technical skills

Practice your skills

Apply for internships

Get the job
By following these steps, you can become an app developer. Let us understand each of these points in detail.
There are three major types of app development courses for different platforms- Windows app development course, iOS app developer course, Android App development course. You can choose any platform for your future career path. You can either choose any one platform or go for all three platforms as well. The first step is to choose the field from these platforms.
Get the required Training and Education
After choosing the platform to get specialized into, you need to get formal training and education. 
To begin with, you need to pass the 12th class with PCM as a compulsory subject. Try to gain at least a minimum percentage to get admission to the college.

In addition, the candidate should pursue a bachelor's degree (B.Tech) in computer science or a relevant field. You can get admission into college either on the basis of merit or entrance examination. You should also get at least minimum marks in graduation.

After graduation, you can apply for post-graduation. The candidate can pursue a master's degree(M.Tech) in computer science or a relevant field.

If the student doesn't want to pursue a graduation degree, they can go for diploma courses. Several institutions provide diplomas in app development courses. There are online diploma or certification courses also available.
Masters the Technical skills
After getting a formal education or graduation, you should obtain some technical skills as well. These technical skills will help you to advance in your career. In this article, we have mentioned some skills that you should learn. First of all, you should know a programming language. The candidate should also know about designing the user interface.
It is essential to practice to keep your abilities sharp. If you learn something but don't practice it regularly, you may forget it. This is why coding, programming, and even development should be practiced regularly. Attempt to develop an app on your own. This will assist you in continuing to practice your talents.
Now, you can apply for internships in a reputed company to gain some work experience. The finest feature of an app development internship is that you learn how to organize and implement a project. Throughout the app development cycle, you will also have the opportunity to work on projects. An internship can also help you get your first job as an app developer by serving as a recommendation.
Get The App Development Job
Now, you are ready to apply for the mobile application development job. You have all the required education, skills, and work experience. The candidate should create a resume and start exploring the companies. Apply in the companies, give interviews and get the job.
Top colleges for an app developer
Please provide a valid CSV file.
Entrance exams for an app developer
Please provide a valid CSV file.
Internships for an app developer
As an app developer, you need to participate in an internship program. These internships will help you test your knowledge in real life. You can show your creativity in the real world to real clients. No matter which profession you pursue, internships will be helpful for you. You can go for a paid or unpaid internship as you need. Some of the benefits of internships are as follows-
Internships help you to gain valuable work experience.

During an internship, you can learn a lot about your skills and weaknesses.

Many internships are funded, allowing you to obtain useful professional experience while also earning money.

Internships allow you to learn from others around you, ask questions, and impress them.

Internships allow you to put certain classroom techniques to the test before entering the workforce.
Scholarships for an app developer
Many institutions provide scholarships based on a student's GPA in 12th grade or success on the Entrance Exam. Scholarships are given out by the state government or private universities depending on grades or merit in the 12th grade. If an entrance exam is offered, scholarships will be awarded based on the results.
The government offers several scholarship possibilities through several initiatives, such as the Prime Minister Special Scholarship Scheme. Scholarships are given out in India depending on caste and minority groups.
Top recruiters for mobile app development job
Zoho

Ascra technology

KiwiTech

Mswipe Technologies

Emizen Tech

360 degree Technosoft

Sonin

Intellectsoft

App Maiters

Tech Exactly

Light IT

OpenXcell

Rapidsoft Technologies

Hewlett-Packard

ExportersIndia
The work description of app developer
Application developers are in charge of a software application's complete life cycle. Application programmers are responsible for a wide range of tasks. The following are examples of an app developer's daily tasks-
Identify customer needs and how they are reflected in program features.

Set requirements for new apps with the help of a team of IT professionals.

Create innovative prototypes that meet the requirements.

To develop entire applications within deadlines, write high-quality source code.

Before launching, conduct unit and integration testing.

Test both functional and non-functional aspects of the product.

They have to debug and troubleshoot apps.

Examine existing applications with the purpose of reprogramming, updating, and adding new functionality.

To accurately reflect application design and code, create technical manuals and handbooks.

The developer needs to update additional features and abilities to apps.

Write user interface and unit tests to find problems and solve them.

Create APIs to support mobile applications.
Pros and Cons of being an app developer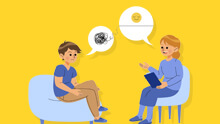 Take Career FREE Counselling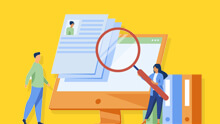 Looking for the right job??